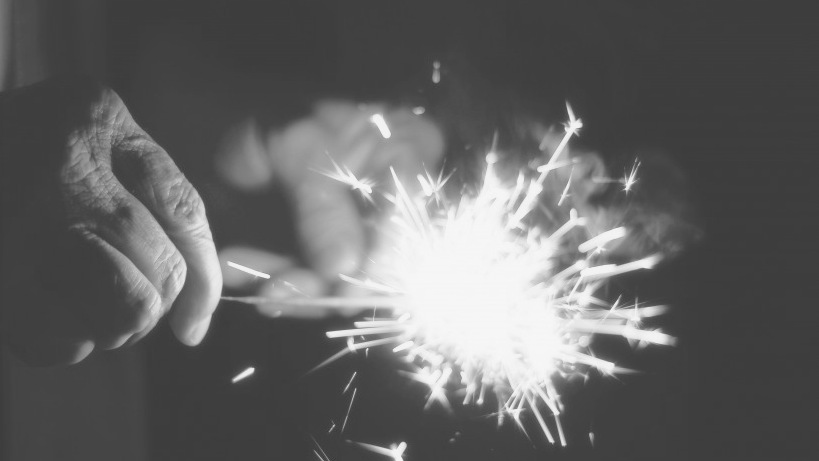 This is an occasionally updated list of resources  for effective, compassionate treatment of trauma and related mental illness.
Black Dog Institute. Because everyone deserves peace of mind. The Black Dog Institute is a not-for-profit organisation and world leader in the diagnosis, treatment and prevention of mood disorders such as depression and bipolar disorder.
Crisis Connection. Marital rape as well as information on human trafficking and sexual assault.
Duluth Model. Domestic abuse intervention programs. Social change to end violence against women.
IMAlive: An Online Crisis Network. "IMAlive is a live online network that uses instant messaging to respond to people in crisis. People need a safe place to go during moments of crisis and intense emotional pain."
National Domestic Violence Hotline. Hotline: 800-799-7233. Helpful definitions of many types of abuse including gaslighting.
National Sexual Violence Resource Center. "The NSVRC's Mission is to provide leadership in preventing and responding to sexual violence through collaboration, sharing and creating resources, and promoting research."
National Suicide Prevention Lifeline. Lifeline: 1-800-273-8255. If you ever struggle with suicidal thoughts, consider putting this in your phone.
Office for Victims of Crime. List of over 10,000 organizations and support resources for victims of a crime. I'm found information here after searching in vain many other places.
Rape, Abuse & Incest National Network (RAINN). 1-800-656-HOPE. RAINN (Rape, Abuse & Incest National Network) is the nation's largest anti-sexual violence organization. They provide a hotline, victim services, tons of information and resources on sexual violence, and "also carries out programs to prevent sexual violence, help victims and ensure that rapists are brought to justice."
Rape Aggression Defense (R.A.D.) Systems of Self Defense. You can do this. Amazing, empowering, addicting, healing. I wish every woman took the basic course. I imagine many, like me, would be hooked and continue into the advanced levels. R.A.D. teaches you confidence, caution, and frees you with the knowledge you can protect yourself physically when you want and need to. It gives you options and every woman deserves options.
Sidran Institute: Traumatic Stress Education & Advocacy. A "nonprofit organization of international scope that helps people understand, recover from, and treat traumatic stress (including PTSD), dissociative disorders, and co-occurring issues, such as addictions, self injury, and suicidality.
To Write Love on Her Arms. This organization is reaching young adults who battle mental illness and other struggles, and they're doing it in unique, powerful ways. The movie was familiar, sad, but deeply satisfying because it portrayed my reality. The blog is full of great work. Explore and find company.
Articles Online
---
Books
Darkness is My Only Companion: A Christian Response to Mental Illness Second Edition by Kathryn Greene-McCreight. Triggering to me because of the vivid descriptions of psych wards and electroconvulsive therapy, but worth the read regardless.
Divorce and Remarriage in the Bible: The Social and Literary Context by Dr. David Instone Brewer. Our beliefs about marriage and divorce shape our relationships with a spouse and our friends (who may be or someday be divorced). We deserve to know the truth–not just the opinions others hold. The website summarizing the book's findings is worth seeing. This is no light read, but when I first read it before I'd ever married I understood the overarching theme of Scripture on this topic as never before. I also felt embraced by the comforting knowledge that God is merciful and cares about those being abused and neglected.
A Grace Disguised: How the Soul Grows Through Loss by Jerry Sittser became my comforting friend after my first divorce. I remember hours spent on our front porch reading, crying, underlining, reading again. This guy knows pain and he chose not to run away from it.
If You Feel Too Much: Thoughts on Things Found and Lost and Hoped For by Jamie Tworkowski
Just Keep Breathing: A Shocking Expose of Letters You Never Imagined a Generation Would Write by Reggie Dabbs  and John Driver.
Living with a Black Dog: His Name is Depression by Matthew Johnston. My psychiatrist gave me this book years ago and when it comes to explaining depression to children or just as a fabulous visual for anyone, there is no better book.
Looking Through the Eyes of Trauma and Dissociation: An Illustrated Guide for EMDR Therapists and Clients by Sandra Paulsen, PhD.
Trauma and Memory: Brain and Body in a Search for the Living Past: A Practical Guide for Understanding and Working with Traumatic Memory by Peter Levine, M.D.
Troubled Minds: Mental Illness and the Church's Mission by Amy Simpson.
The Wall: A Parable by Gloria Jay Evans.
Music
Christina Aguilera: We Remain
Meredith Andrews: You're Not Alone
Sara Bareilles:

Brave
She Used to Be Mine

Kelly Clarkson:

What Doesn't Kill You (Stronger)
Dark Side

Beth Crowley: Warrior
For King and Country:

It's Not Over Yet
Long Live
Matter
Run Wild
To the Dreamers
Without You

Rachel Platten: Fight Song
Chris Rice: Big Enough
Switchfoot:

Concrete Girl
Learning to Breathe
This is Home

Superchick:

Anthem
Beauty from Pain
Courage
One More
Stand in the Rain
---
Videos/Movies
Empathy Cards for Serious Illness by Emily McDowell. These cards are awesome. Refreshing, honest, hilarious, and healing in their willingness to say it like it is (including a bit of swearing).
Pinterest Board: Trauma & Healing. Though I don't regularly update this, I curate a board with over 90 pinned articles and resources. There's a little bit of everything I've come across on Pinterest.